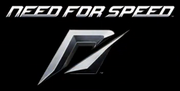 Need for Speed Wiki is the number 1 for info about Need for Speed game.
ALL help is wanted. Any additions or changes are welcome from guests and members.
I had to put this down. This wiki could be BRILLIANT. All we need is a little push.
Any proper Mods or Admins can remove this at anytime. I just think this could be great.
Ca'nara ne gotal'u mirjahaal - shi gotal'u hastaal. User: Laney97 19:34, March 20, 2011 (UTC)
Latest activity
Edit